Why use Class 8 Data?
Class 8 tractors are the literal movers of American freight. On-highway transportation is executed mainly by Class 8 tractors across the country. But, for those shipping or hauling freight, there has always been a gap in the information used to view and plan for business.
Most use the same demand metrics:
Cass Freight Index® - Shipments
DAT
Truckstop
FreightWaves
Ports activity
Rail activity
Intermodal activity
All of these data sets, however, are lagging demand indicators. So, what's the missing piece of the equation? The supply side of the market, or the total number of Class 8 tractors available, and the forecast of these vehicles to understand supply in the future. If you want to understand where freight rates are headed, you need to understand the impact of equipment supply on the market.
The Power of Actionable Intelligence
1. Data
Since 1986, ACT Research has collected monthly production data directly from North American truck manufacturers for Classes 5-8 trucks.
So, what does that mean for you?
An accurate view of the U.S. fleet size and market capacity through our Class 8 tractor build and sales data. With our knowledge of the historical Class 8 tractor population, we're able to size the capacity of the on-highway trucking market.
Are there too many trucks given the current demand?
Are there too few?
What will capacity look like in 12 months?
These are the questions shippers, carriers, and brokers are asking. Coupling our Class 8 tractor population with industry data, like Cass and DAT, you'll gain a more accurate view of the capacity of the freight market.
2. Analysis
In addition to recording the historical Class 8 production and sales data, we also forecast vehicle demand over a 1-5 year horizon.
How does this help my business?
Whether preparing for the next 2 quarters or 2 years, businesses can utilize our Class 8 sales forecast to "peek around the corner" at future capacity, giving you time and intelligence to plan and prepare for what's next.
ACT Research is the industry leader and forecaster of record for several Fortune 500 commercial vehicle OEMs and Tier 1 suppliers and recognized for excellence in our work through several awards including the 2019 Lawrence R. Klein Blue Chip Award for Forecast Accuracy 2015-2018, The Wall Street Journal Top Economic Outlook, and USA Today Top 10 Economic Forecasters'.
We provide a quarter-by-quarter outlook of Class 8 tractor sales, giving your business the ability to plan and prepare for spot and contract rate negotiations, capital budgeting, risk management, transportation budgeting, capacity planning, and more.
3. Insights
But here's the thing: ACT doesn't just forecast Class 8 tractor sales and production that supports carriers, shipped, and brokers.
What else does ACT forecast?
For example, in 2021, we partnered with Cass Information Systems and together have developed and forecast the Cass Truckload Linehaul Index®, which measures the change in linehaul rates. Along with the Cass Truckload Linehaul Index®, ACT forecasts:
Cass Shipments Index Forecasts
Cass Truckload Linehaul Index® Forecasts
DAT Dry Van Spot Rate Forecasts
DAT Refrigerated Spot Rate Forecasts
DAT Flatbed Spot Rate Forecasts
LTL Tonnage and Yield Forecasts
Intermodal Load and Rate Forecasts
US Economic Forecasts
One Place, All You Need
Data. Analysis. Insights.
Now, with ACT's Freight Forecast, your business can access these key forecasts, updated monthly, giving you transportation transparency, and for the first time, the ability to prepare for the next 6-36 months with actionable intelligence. Utilizing our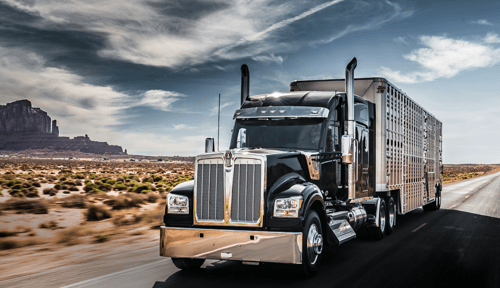 forecasting experience and Class 8 tractor sales data, we bring a unique perspective to the market.
Our freight rate and volume forecasting services build on ACT's leadership in commercial vehicle reporting and award-winning economic analysis with ACT's transportation industry expertise.
ACT Freight Forecast provides quarterly forecasts for the direction of volumes and contract rates through 2022, and annual forecasts through 2023, for the truckload, less-than-truckload, and intermodal segments of the transportation industry. For the truckload spot market, the report provides forecasts for the next twelve months.
The ACT Research Freight Forecast provides an unprecedented look at the future of freight rates to confidently help businesses in transportation and logistics management plan for the future.
Focused on Freight? We are
Showing 1-19 of 19 results