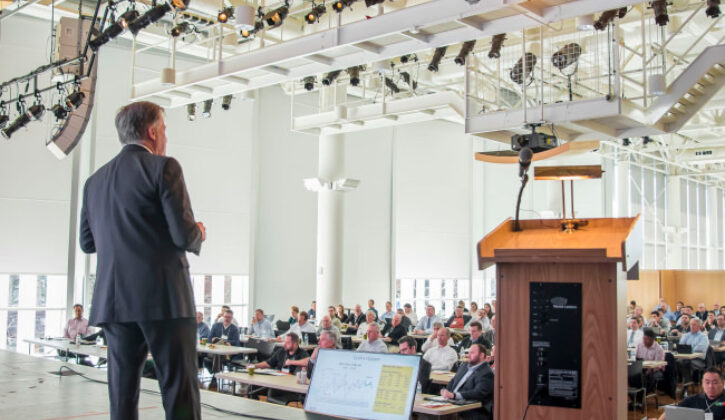 Events
ACT Research Events
ACT Research hosts two conferences and four webinars annually.
Conferences
2024 Market Vitals Dates:

Market Vitals: ACT's 70th Outlook Seminar - February 21-22


ACT's conferences are held twice per year for the benefit of our clients and the industry as a whole. Attendees to our events include industry leaders and decision-makers to OEMs, suppliers, transportation, and investment firms in the commercial vehicle industry. ACT's customer base and guest speakers are high-level industry experts, representing the upper management and C-suite of their respective organizations.
Attend a Seminar
Webinar Series
2023 Dates:
April 13
June 15
October 12

December 14
ACT Research hosts a series of four, one-hour webinars focused on the commercial vehicle and transportation industries each year. The objective of these calls is to share the findings in ACT's N.A. Commercial Vehicle OUTLOOK and the Freight Forecast: U.S. Rate and Volume OUTLOOK with subscribers and potential customers. ACT OUTLOOK Webinar Series is Presented by Penske Transportation Solutions.
Attend a Webinar