Secondary Market, Primary Focus
Remarketing & Used Vehicles
Fleets don't have to order their trucks new from truck original equipment manufacturers (OEM). Instead, they may choose to purchase their trucks from the used commercial vehicle (CV) market.
Used commercial vehicles (CVs), particularly Class 8 tractors, are sold through three channels: wholesale, retail, and auction. We can further break this down, though, by looking at the types of businesses that remarket their used vehicles.
Fleets - Larger, for-hire fleets either purchase or lease their equipment from their OEM partners. For some fleets, this is another potential revenue stream, while for others, it's more efficient to return the equipment to the OEMs to remarket themselves.

Werner Enterprises, for example, purchases new Class 8 tractors every three to five years, replacing several hundred vehicles per year in the fleet. Then, Werner actively manages the inventory and sales of their used equipment to smaller fleets or owner-operators.

J.B. Hunt, in contrast, leases their equipment, returning their used tractors to their OEM partner once the trade cycle is up, handing the responsibility of the resale over to the OEM remarketing team to sell through their network.

Dealerships - Rush is one of the largest dealer networks in the country, selling both new and used equipment. However, commercial truck dealerships come in all shapes, from multi-state, multi-location, multi-brand, to single location "mom and pop" stores. Dealers are one of the primary drivers of truck and tractor sales, service, and maintenance.

Rental & Leasing - Some of the largest vehicle purchases are through rental and leasing companies like Penske, Ryder, and NationaLease. They are some of the largest used truck sellers in the industry. The fleets that work with them also come in all shapes and sizes, from small, local fleets, to large, national carriers, meeting a market need and pushing a large number of vehicles to the secondary market.
The bulk of commercial used vehicle sales are Class 8 trucks and tractors. Why? Because medium-duty (MD) vehicles, Classes 4-7, are mostly used as service or vocational (work) trucks. They last longer, not operating as many miles as Class 8 trucks and tractors, and they have more consistent routes or jobs to perform. Generally, MD trucks are run to the end of their life, only replaced once they've died or the parts become too expensive to fix. Because of this, there aren't as many MD trucks available for resale.
In contrast, there are hundreds of used Class 8 vehicles pushed into the market (in a normal, non-supply constricted cycle) monthly because of the consistent, three-to-five-year replacement cycles of larger fleets and leasing companies. So, this leads to more Class 8 tractors available in the secondary market.

ACT Research works directly with truck dealers and OEM remarketing dealerships throughout the U.S. every month to collect monthly transaction data and publish a report and database, covering an estimated 40% of the used truck industry.
Important industry metrics to track if you are dealing used trucks:
Average selling price

Average miles

Average age

Volumes
The demand for used vehicles is directly tied to the availability of new vehicles as well as the demand for freight. In 2021, for example, we saw the used truck market become white hot, as supply-chain constraints limited the number of vehicles able to be built, while at the same time, we saw record demand for freight, leading to used vehicle prices at astronomical levels, sometimes 5x what the initial sales price of the vehicle.
Keeping your finger on the pulse of the new truck and freight markets is key to understanding and forecasting the used truck market, and vice versa. ACT breaks the used market into three categories—age, mileage, and distribution channel—across 13 core segments to provide a used truck price forecast for Class 8 tractor sleepers.
Should your fleet continue to lease trucks, or should you start buying? Are you running trucks to the end of their life? Should you adjust your strategy to a replacement cycle? Or, are you just wanting to maximize profits on your used Class 8 equipment sales? All these questions, and more, can be answered with the help of ACT's used truck price forecast.

The used truck price forecast is the perfect strategic planning tool for for-hire and private fleets, dealerships, and financiers.
Trailer Demand & Economic Activity
There is a correlation between the broader economy and trailer demand, not unlike the correlation between consumer demand and trucks, and it can be utilized by industry analysts to understand the historical and future production of trailers.
Trailer Demand & Economic Activity
Charging Forward
Decarbonizing commercial transportation has become one of, if not the most critical, objective for OEMs, suppliers, fleets, and national governments. The last 5 years have seen massive growth and investment in this effort; what will we see in the next 5?
Charging Forward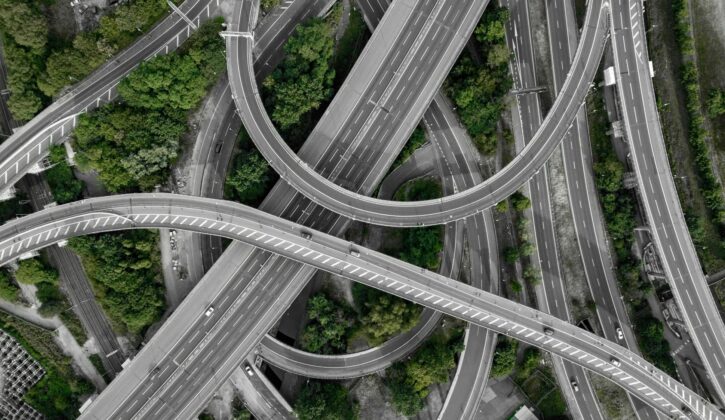 Resources
Whether you're new to our company or are already a subscriber, we encourage you to take advantage of all our resources.
Questions about the right reports or data for you?
Let's talk