Future Focus - 5 Outlook Insights for 2023
Data for 2023 Strategic Planning from ACT Research & Mitsubishi HC Capital America
Mitsubishi HC Capital America, Inc.'s Kirk Mann and ACT Research's Steve Tam sat down to discuss the research helping original equipment manufacturers (OEMs) and other transportation organizations with their business strategy. Below are the key takeaways from their conversation. 
1. For full-year economic expectations, we're looking at a pretty shallow and short recession forecast. Recession-proof strategies:
a. take advantage of new opportunities,
b. stay in the know on current economic developments as things are changing fast, and
c. keep expenses low while finding less expensive ways to conduct business.

2. "Freight is absolutely on the decline," shared Steve Tam. "We see that as a pervasive thing throughout 2023."

Kirk Mann's strategy for beating the freight slump? Pay close attention to the ACT Class 8 Tractor Dashboard. He suggested, "When it comes to what's going on in the freight market, look to see when the inflection has occurred. And when that inflection happens, know how to resource [your] business."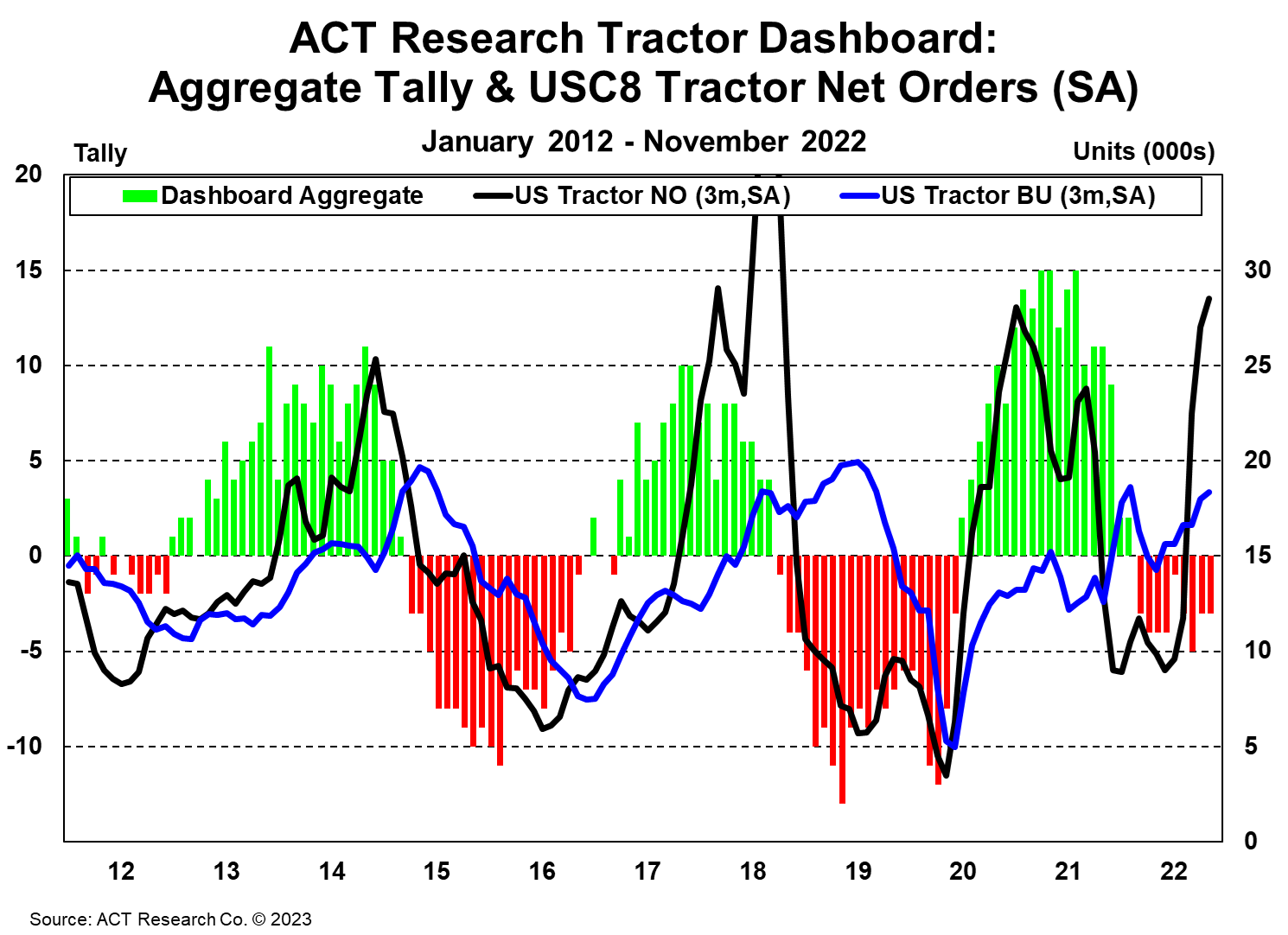 3. Given the 2023 forecasts in place right now, we'll still be dealing with a bit of a shortfall for Class 8, but we should be in a better spot as we leave 2023 and head into 2024. Could we find balance faster than the industry expects? It's not out of the question….

4. Though we've seen remarkably strong orders in the recent used truck marketplace, the market will continue to soften throughout 2023. When will we get back to pre-COVID levels? Tam answered, "In a word: never."

5. We have paired back prebuy expectations for 2023. Bottom line: we estimate roughly 10,000 units of prebuy, so not a big impact on the top line. But 2026 will be the mother-of-all prebuys ahead of 2027 mandates.
Want to hear the full conversation from Kirk and Steve? Check it out below!

Showing 1-10 of 10 results