The Persistent Driver Retention Problem
Why "Driver Shortage" is a Misnomer
On retention, not all driving jobs are equal.
By offering more home time and better pay, the private fleets and LTL segments enjoy lower turnover rates (15%) vs for-hire fleets. Due to the age and experience of private fleet drivers, a larger number of their turnover is from retirements, rather than dissatisfaction.
In the long-haul segment, the average large for-hire trucking company had an 89% turnover rate in 2021. The average fleet had to replace nearly all its workforce over the course of the year. Closer to reality, fleets are more likely replacing the bottom 20% or 25% of their driver labor force around four times per year.
The "driver shortage" is a persistent industry complaint. At its root, employee churn is continuous. Most of the industry's labor challenges are a retention problem. "Driver pay shortage" is a better descriptor during periods of weak freight activity. "Driver quality of life shortage" is a persistent refrain for a hard and often lonely job. Neither are inconsequential factors.
We recognize hiring and retaining drivers is a top problem, and concur with most if not all the causes cited:
Driving is a difficult and sometimes dangerous job.

Driving can lead to an unhealthy and undesirable lifestyle (excessive time away from home, poor health habits and diet, confined workspace).

Work status/prestige is low relative to other lines of work.

New technologies (ELDs, speed restrictions, tracking technologies) bring management monitoring and control into areas that had before been at the driver's discretion. This is a big negative for drivers who value independence.

Regulations narrow the labor pool and/or are hurting driver productivity.

CSA safety scores "stick" to the driver.

Follicle-level drug testing.

Health and sleep apnea screening.

Hours of Service.

Demographics: The current driver population skews to the "baby boom" generation. We will see disproportionate (compared to other industries) driver exits as these workers near 65.
A driver shortage is – ironically – a sign of prosperity for the business. After all, it is the amount of freight that determines driver demand (not the reverse), and freight is a manifestation of economic activity. When the economy accelerates, the industry does well and the driver problem rises to the top of the management worry list.

For-Hire Trucking Index
Looking for more insights on drivers? ACT's For-Hire Trucking Index features a monthly Driver Availability Index, a view of surveyed fleets insights on the current availability of drivers.
For-Hire Trucking Index
ACT Research conducts a monthly survey of for-hire trucking service providers. This monthly survey allows us to put together our For-Hire Trucking Index: Driver Availability. The Driver Availability Index was flat month to month, at the record level of 60.3. The index clearly shows a loose market as drivers continue to seek safety from falling spot rates in the seats of larger, well-capitalized fleets. As our survey sample is comprised of mainly medium and large TL and LTL fleets, results are likely overstated from the broader market, as these fleets act as safe havens from a rough spot market.
Longer-term challenges to driver availability will persist, such as the retiring baby boomer demographic, resulting weak US labor force growth, and the FMCSA Drug & Alcohol Clearinghouse. Lower spot rates and rising drug test failures should help tighten the driver market in 2023. For context, about 3% of the driver population potential is currently in prohibited status due to drug test failures.
Given trucking was in its infancy back in 1914, the driver shortage is as old as the industry. It's an evergreen phenomenon. Sensational headlines about driver problems (turnover, recruitment, and retention) are always high during freight inflection points with snail-speed driver additions. "Driver shortage" was a buzz phrase in 1994, 1999, 2004-2005, 2014, 2018, and 2020-2021, but not so much in most other years. Periods of shortage during freight turning points drive margin peaks for carriers.
Despite "trucker" being among the most common occupations in the US, according to the Bureau of Labor Statistics (BLS), the industry continues to report a shortage of 80,000 drivers, and the shortage is only going to get worse. ACT takes an alternative view: it is not the number of drivers that determines how much freight will be hauled, but rather, it is the amount of freight that determines the driver population required to deliver the freight. As freight volumes ebb and flow, the need for drivers changes depending on where we are in the freight cycle.
Being a truck driver is a hard job, with low compensation relative to work performed, status and pay received, and by other quality-of-life metrics. Lifestyle issues such as long hours and time away from home, infrastructure problems like lack of parking, long detention times and unpaid hours of work, high risk of injury and health problems, an ever-increasing regulatory load to include increased hours of service (HOS) regulations, electronic logging devices (ELD), and the introduction of the FMCSA Commercial Driver's License Drug and Alcohol Clearinghouse are some of the reasons for the driver shortage.
More than a shortage of bodies, the driver "shortage" is one of retention. Employers continually (and expensively) need to find new prospects due to all of the issues above. While there are shortages of drivers, there are plenty of people in the US who hold a Commercial Driver's License (CDL). It has been estimated that there are over two CDL holders in the US for every active driver today.
Driving Automation
The next significant advancement in commercial transportation is the opportunity to create greater efficiency through autonomous technology. The path to SAE Level 4 autonomy is fraught with regulatory, insurance, weather, application, and more challenges, but the payoff for fleets could be significant once in place.
Driving Automation
The Economics of Freight
The relationship between Class 8 vehicle demand and economic activity, particularly goods, is a longstanding trend that industry analysts have utilized to understand the historical and future production of trucks and tractors.
The Economics of Freight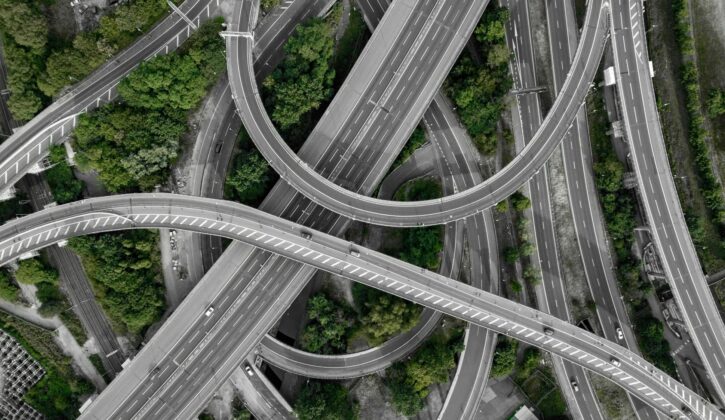 Resources
Whether you're new to our company or are already a subscriber, we encourage you to take advantage of all our resources.
Questions about the right reports or data for you?
Let's talk