Freight Trucking Rates in April 2023
Freight expectations?
As of April 2023, freight trucking rates continue to slide down. Dry van spot rates are $1.61 per mile; DAT reefer spot rates are $1.89 per mile; and flatbed spot rates are $2.11 per mile.
Dry Van Freight Rates in April 2023
Dry van spot rates fell 6¢ m/m and 27% y/y in April. DAT dry van contract rates are $2.22 per mile, falling 4¢ m/m in April, down 14% y/y.
In late April and early May, though loose conditions persist, we see several signs of cyclical recovery including increases in spot load/truck ratios, upticks in rejection rates and outbound tenders, and critically, stabilizing rate trends.
Refrigerated Freight Rates in April 2023
Reefer spot rates fell 8¢ m/m in April. Reefer contact rates are $2.48 per mile, down 4¢ m/m.
Produce season is off to a slow start broadly, with USDA refrigerated truck volumes down 10% y/y in April and US-origin produce loads down 19%. But reefer demand should recover in 2H'23 as improved growing conditions eventually bear fruit (and vegetables). After a three-year drought, this year's intense precipitation has dramatically eased drought conditions across the western US, and though conditions in Florida are challenged by drought and blight, produce loads from the sunshine state were up 24% y/y in April, according to the USDA.
Flatbed Freight Rates in April 2023
Flatbed spot rates fell 2¢ m/m, down 19% y/y. Flatbed contract rates are $2.72 per mile, down 1¢ m/m and 9.5% y/y.
While we remain cautious on the housing and industrial demand outlook with interest rates rising, orders falling, and credit crunching, several sectors, including autos, HVAC, ag, and parts of construction, still have powerful tailwinds.
To see how freight trucking rates change in the future, and for detailed analysis and forecasts, see ACT's freight & transportation forecast.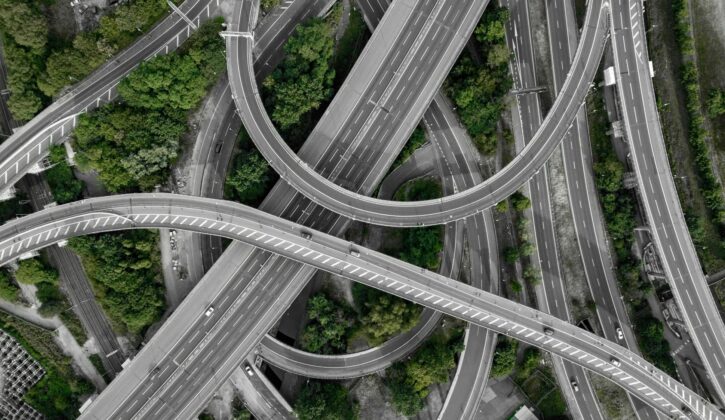 Resources
Whether you're new to our company or are already a subscriber, we encourage you to take advantage of all our resources.
Questions about the right reports or data for you?
Let's talk