Tight Capacity to Falling Rates
The Classic US Truckload Cycle
Early Cycle: Demand Recovery / Undersupply
The cycle begins in a loose to roughly balanced supply-demand environment. Freight demand is rising, and/or equipment and driver supply is slowing. This leads to tightening capacity and forces the pendulum of pricing power to the fleets. There will be higher rates in the spot market than in the contract market over the next few quarters. During this point in the cycle, the industry sees low Class 8 tractor production, rising spot load-to-truck ratios and rates, and accelerating Class 8 orders.
Mid-Cycle: Demand Growth / Supply Response
Capacity tightness and higher rates allow fleets to expand profit margins after lean times. This enables them to add capacity. Fleets attract more drivers through higher pay. As cash flow improves, fleets order new trucks and trailers, raising industry production rates. Because the industry is decentralized, thousands of fleets make similar decisions at similar times. Fleets have a strong tendency to add more capacity than needed when times are good. This part of the cycle sees high Class 8 tractor build rates and long order backlogs.
Late Cycle: Demand Slows / Supply Ramps / Rates Fall
Meanwhile, the shipping community is finding new ways to reduce their recently raised shipping costs. Shippers are becoming more productive and moving freight to their private fleets. At the same time, the freight cycle is aging. This slows or reverses for-hire freight volume growth as industry capacity growth is accelerating. Imbalanced supply and demand drive truckload rates down. This hurts carrier profitability and leads to lower order rates and higher order cancellations.
Cycle Bottom: Demand Falls / Survival Mode / Rates Stabilize
Driver shortage noise is fading but never disappears. Operators respond by reducing equipment budgets and canceling orders. Lower rates push out marginal capacity. Equipment acquisition rates decline, helping bring supply and demand back into balance. That is, until freight demand starts the cycle over again.
Truckload Cycle Players
Shippers
Shippers are people or companies who own or supply goods needing transport from one location to another. Shippers are responsible for preparing their freight to be transported by carriers. Some shippers have in-house trucking units, private fleets, that transport their goods, while others will hire third-party carriers.
ACT Research partners with Cass Information Systems, Inc., the nation's largest payer of freight bills, to gain insight on current market trends and the state of the shipping sector. ACT uses the Cass Freight Index®, which measures freight volumes and expenditures, and the Truckload Linehaul Index®, a pricing indicator, to forecast freight demand.
Brokers/Logistics/3PL
While brokers, logistics companies, and 3PLs are all intermediaries between shippers and carriers, they all perform similar but slightly different roles in the supply chain. Brokers act as the middle man between shippers and carriers, facilitating communication and ensuring the freight is transferred and delivered on time. Logistics companies plan, coordinate, and execute the movement of supplies and materials. Third-party fulfillment providers (3PLs) offer services related to the storage and/or shipping of goods.
Carriers
Carriers work with shippers to haul freight. They are responsible for the transportation of goods and any damages those goods sustain in transit.
TL, LTL, Intermodal, Drayage, Last Mile
Truckload (TL), less-than-truckload (LTL), and intermodal generated 72% of the $1.24 trillion in revenue, or $893 billion, in 2022.
TL
Most products move through full truckload (TL) freight. TL is the movement of enough freight to fill an entire semi trailer. TL, as a shipping mode, transports a shipment from one place to another. TL is the largest sector of the US transportation industry, generating about 63% of 2022 industry revenue.
The largest market for the TL industry is the retail sector, moving finished goods through distribution networks to consumers. The second largest market is the industrial sector, moving inputs through the supply chain and finished goods to distribution.
TL Fleet Types
The TL sector splits between for-hire carriers and private fleets. For-hire represents 31% of US freight market revenue, or $387 billion. Private fleets, which we estimate are larger at 32%, is worth $394 billion. Combined, TL represented about $781 billion of the $1.24 trillion US freight market revenue in 2022.
​For-Hire
For-hire carriers are third-party comp​​anies hired by shippers without access to their own equipment for a contracted price. You've seen most of these brands on the highway: Knight, Marten, J.B. Hunt, PAM, Werner, Old Dominion, C.R. England, Schneider, and others. They provide the transportation for those who need to ship a product. The objective of these companies is to make money and service their customers through the use of a truck to transport goods.
Private
A private fleet is an in-house trucking operation operated by a shipper whose primary business does not involve trucking. In the private fleet sector, companies have their own trailers and freight operations. The industry also has a longer-term outlook as many of these fleets are well established and hold strong relationships with customers. Think of Kroger, Wal-Mart, Frito-Lay, or Wal-Greens, organizations that manage their own transportation but aren't trucking companies.
Private fleets provide shippers with a great degree of control over their supply chain, as they can make changes to their shipping requirements as needed. Private fleets are often used for dedicated routes that require product to be delivered between two specific locations or for situations where there is a high demand for specialized services such as temperature-controlled shipments.
LTL
Less-than-truckload (LTL) is the movement of freight sized between individual parcels and full truckloads, anywhere between 150 to 150,000 lbs. ACT's Publicly Traded LTL Carrier Database tracks the top eight for-hire LTL providers, which accounted for $36 billion in LTL revenue in 2022 (excluding non-LTL revenues by LTL companies). Though our database does not include privately held LTL fleets, we think it represents just under 70% of the LTL industry, so the LTL sector is about $53 billion in all.
Intermodal
Freight moved by multiple modes of transportation during one journey does so via intermodal (rail) transportation. Intermodal freight is transported by a chassis container (metal trailer that can be transported by cargo ship, train, or truck). The intermodal segment generated $59 billion in 2022 revenue, 4.8% of the industry based on ACT's rates forecast, applied to industry volume data.
The rest of the rail sector represented roughly an additional $62 billion of industry revenue, or 5%, in 2021. ACT also estimates the courier segment at $150 billion, or 12% of the US freight market, using Census data. Barges on the waterways and pipelines for the energy sector are about 3.5% and 5.4% of the business.
Drayage
Drayage is the transport of freight from an ocean port to a destination. Often, it is referred to as "the first mile" or the process of moving freight short distances. Drayage is generally performed by Class 8 vehicles in their second or third life. The miles traveled are short, so the vehicles don't need to be new, and the operation is set up for return to base (drivers go home at night), allowing for a repeatable or known model.
Last Mile
Freight moving from a transportation hub to its final destination is in the "last mile." It is the final step of the delivery process, that UPS, FedEx, or Amazon delivery vehicle in your neighborhood, that completed the transaction.
The Economics of Freight
The relationship between Class 8 vehicle demand and economic activity, particularly goods, is a longstanding trend that industry analysts have utilized to understand the historical and future production of trucks and tractors.
The Economics of Freight
Market Indicators
The market vital that measure the health of the industry are what we call market indicators; those metrics allow OEMs, suppliers, investors, dealerships, and fleets to understand and plan for the next phase in the cycle and beyond.
Market Indicators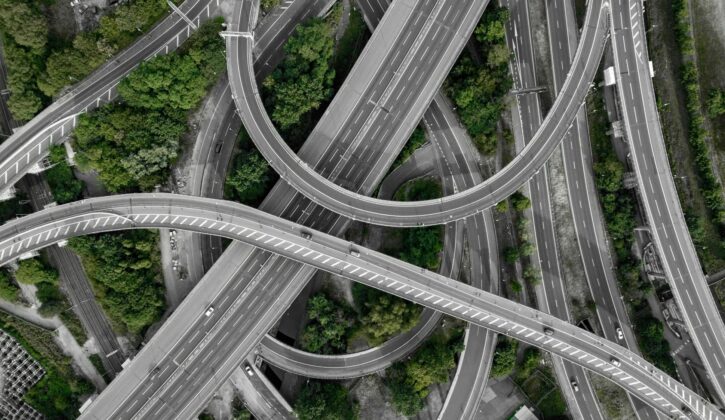 Resources
Whether you're new to our company or are already a subscriber, we encourage you to take advantage of all our resources.
Questions about the right reports or data for you?
Let's talk